TUESDAYS WITH MOREY TAX TIPS SHOWS
Tuesdays with Morey Tax Tips
Expert in Expat Tax strategies
Tuesdays with Morey Tax Tips is a radio podcast show featuring Maurice Glazer of Glazer Financial and host Macarena Rose of Rainforest Realty Keller Williams Belize.
Learn how to stay legal and compliant in all areas of tax planning and preparation when living or investing abroad.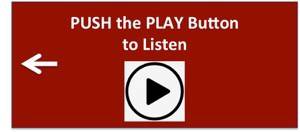 Morey has over 40 years experience!
His firm, Glazer Financial, is located in Texas. He is an expert assisting:
Self-employed professionals such as Doctors and Lawyers,
Corporations and Small Businesses
and Individuals migrating the tax law to stay compliant regardless of their personal goals or situation.
Tune in to learn the steps you need to make to ensure you stay compliant when moving to Belize or investing in Belize.
LISTEN TO TUESDAYS WITH MOREY TAX TIPS SHOWS