Welcome to Belize
Belize is a special place with magnificent natural attractions such as the Belize Barrier Reef, Great Blue Hole, ancient Maya civilization, mysterious caves and caverns, pristine tropical forests, rare birds, and exotic wildlife. Culture is also an important part of Belize.
Enjoy your visit and have fun!
Belize, formerly known as British Honduras, is the only official English-speaking country in Central America. Belize was a British colony for more than a century and was known as British Honduras until 1973. It became an independent nation within The Commonwealth in 1981.
Belize is a member of the Caribbean Community (CARICOM) and the Sistema de Integración Centroamericana (SICA) and considers itself to be culturally both Caribbean and Central American.
With 8,867 square miles (22,960 km²) of territory and only 340,844 people (Source: CIA World Factbook, 2014 est.), the population density is the lowest in the Central American region and one of the lowest in the world. The country's growth rate is 1.92% (2014 est.).
In Mayan tradition there is a greeting which is:
In Lak'ech.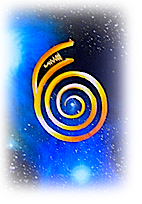 In Lak'ech means, "I am another yourself" (A modern day interpretation) and also means "I am you, and you are me" (A traditional Mayan interpretation). This Mayan greeting is an honoring for each other and a statement of unity.
What few understand is that In Lak'ech is not only a honorable Mayan greeting. It is a moral code. It is a way to live, with ALL forms of life in our world.
When one lives the Mayan code of In Lak'ech, we understand that everything we do in this world affects all, either in a positive or negative way, depending on our actions and motivations.